Fencing is an elegant modern sport that has been enjoyed by people around the world since the middle ages. It's a challenge both physically and tactically between two opponents that resembles fencing in the 18th century. Using weapons called foil, epee, and saber-...
An Interview with Iris Zimmermann Iris Zimmermann, Olympic foil fencer from the 2000 games, along with her sister and fellow Olympian, Felicia Zimmermann (1996 and 2000), are the co-owners of the Rochester Fencing Club.  Born and raised just outside of Rochester, NY,...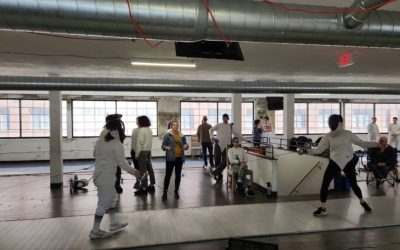 Welcome to our new website - we're happy you've come to our site to learn more about us, about the sport, and how you can participate.  Stay tuned, more St. Louis Fencing Club news, information, and evets are coming soon!